End of term message from the Head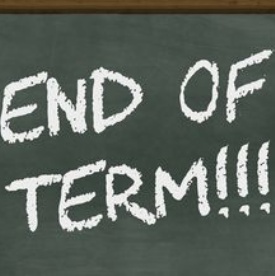 This is also available as a letter on the School Letters Page.
6th July 2020
Dear Parents/Carers
End of Summer Term 2020
The School year is coming to an end on Friday 17th July 2020. In more normal times, we would be celebrating the end of the exam season, taking pupils on end of year reward trips and planning our awards assembly. Sadly, because of the Covid-19 outbreak, none of these will be taking place this year.
The last four months have been unusual to say the least and it gives me great pride that Oak Hill School pupils have managed this difficult period with great resilience. Most pupils have engaged with our learning portal Milk (www.my.milkapp.io) and produced some good work. Many pupils have taken the time to speak to their teachers or other staff on the phone. We know that the great majority have also, most importantly, adhered to the government guidance on staying home and staying safe. I am certain that we will all emerge from this time stronger and more appreciative of the things we previously took for granted in our lives.
Farewell to our Year 11 students
It is of particular regret that we will not be able to say "goodbye and good luck" to our Year 11 students in person. I know that each one of you has continued to work with Miss Cath and Sharon Glover during the lockdown period to ensure that you all have a college place to move on to and everyone at Oak Hill School wishes you all the best. We hope to invite you into school for a formal send off as soon as we can. Stay in touch and let us know how you are getting on. We are always happy to continue to support your transition to post-16 education and write you a reference.
Autumn Term 2020 arrangements
The first day of the Autumn term is Wednesday 2nd September 2020 which is an INSET day so the school will be closed to pupils. We are still waiting for further guidance on how and when the school will open to pupils and I will forward this information to parents as soon as it is available. Please be assured that everything will be put in place to make the school building "Covid-safe" for greater numbers of students. You can read the risk assessment we carried out prior to opening on our website, www.apoakhill.org.uk to see all the measures we have put in place.
I have attached a list of term dates for 2020 2021. Please note that although the Autumn Term dates are on there, they may be subject to change. We will advise of further inset days/early closures in due course. Travelling to school
We will of course organise school transport for pupils who usually travel to school this way. Please note that for pupils travelling on public transport, face masks are mandatory but on school transport they are not. Please also be aware that free travel on public transport for children has been suspended so your child will now need to pay for the bus, tube, or train.
Uniform
All students will be expected to wear school uniform on the commencement of the Autumn Term. If you wish to order uniform please send an email to office@apoakhill.org.uk and we will contact you when it is ready to collect.
School Meals
The price of school meals remains at £2.30 per day, £11.50 per week.
Families who are entitled to Free School Meals will receive a voucher from Edenred during the first week of the Summer holidays for the value of £90 which is the total allowance for six weeks.
Card Payments
We will soon be able to take card payments either in person or over the phone and will notify you when this is in place. We would like to reduce the amount of cash we take in so if you are able to, we would appreciate it if you make direct payments into the bank account in the meantime. Details are available from the school office.
Mobile Phones
The rules regarding mobile phones are unchanged. Mobile phones are to be handed in at the beginning of the school day and they will be returned at the end of the day. If a phone is not handed in and later found, it will be confiscated until a parent/carer collects it from school.
I will be in touch with you again to update you on final arrangements for September but in the meantime please do not hesitate to contact me if you have any questions or concerns.
Kind regards
Kevin Grant
Head